Friday, October 14 – 3:15pm-3:45pm
Junior Ballroom 1/2
Ultrasound and Photoacoustic Imaging Approaches to Vascular Research
Sponsored by FujiFilm VisualSonics
Presenter:  Sarah Burris, Manager - Scientific Applications Liaison, FujiFilm VisualSonics, Inc.


Ultra-high frequency ultrasound provides superior spatial and temporal resolution for imaging preclinical animal models. When ultra-high frequency ultrasound is coupled with optical imaging, a true multimodal imaging system is unlocked. This coupled approach of ultrasound and optical imaging is called photoacoustics. Learn how these technologies can advance all aspects of in-vivo vascular biology research, and how recent innovations for this ultra-high frequency platform open doors for further development of novel ultrasound imaging techniques.
Friday, October 14 – 3:15pm-3:45pm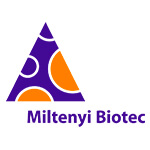 Junior Ballroom 3/4
3D Visualization of Vasculature Using Light Sheet Microscopy
Sponsored by Miltenyi Biotec
Presenter: Christopher Carmona, Field Applications Scientist, Miltenyi Biotec
Light sheet fluorescence microscopy enables the three-dimensional visualization of whole intact specimens at the mesoscopic scale. Often used in tandem with tissue clarification methods, light sheet microscopy reduces labor intensive procedures surrounding tissue sectioning and imaging by confocal microscopy. Join us for an introduction to light sheet microscopy and to tissue clearing as well as a discussion of published applications in vascular biology. Discover how the Ultramicroscope platform for light sheet microscopy can be utilized to enhance your research workflow.
Saturday, October 15 – 2:45pm-3:45pm
Junior Ballroom 1/2
Multimodality imaging – The key to answering critical biologic questions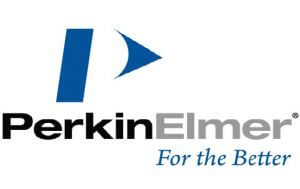 Sponsored by PerkinElmer
Presenter: Olivia J. Kelada, Ph.D., Principal Application Scientist, In vivo Imaging & Team Lead, MicroCT Imaging, PerkinElmer Inc.PerkinElmer, a global innovation leader in the development of preclinical imaging instrumentation and optical imaging agents, provides an array of tools for monitoring and quantifying functional and anatomical attributes of disease. In this workshop, you will learn about how the innovative tools for ultrasound, optical and microCT imaging being introduced by PerkinElmer can be used to for a variety of applications.
With the introduction of the Vega Ultrasound system, PerkinElmer's latest addition in leading preclinical in vivo imaging technology, this workshop talk will highlight how the combination of data from the Vega Ultrasound, IVIS Optical system and Quantum microCT can provide more information on your disease or treatment efficacy in the same animal over time. This multimodality approach will be demonstrated in a variety of disease models in oncology for orthotopic tumor quantification and biology, kidney or cardiotoxicity, and liver diseases.
Join us in this session to learn how our advanced tools for ultrasound, optical and microCT imaging will enable you get more answers on anatomical, functional, and molecular aspects of disease for a variety of applications.
For more information visit: https://www.perkinelmer.com/category/ultrasound-imaging
Saturday, October 15 – 2:45pm-3:45pm
Junior Ballroom 3/4
Vasculature-on-Chip Applications for Drug Discovery Research
Sponsored by Nortis
Presenter:  Sepand Bafti, Director of Biological Science, Nortis, Inc.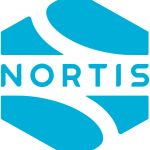 This workshop will provide an overview of key aspects of organ-on-chip (OOC) technology, and how it is being used to improve clinical outcomes in the world of drug development with a focus on vasculature and microvasculature models. In addition, participants will engage in hands-on learning where they experience how to operate state of the art OOC devices in the context of everyday use in a standard cell or tissue culture laboratory setting. Topics that will be covered in this workshop include advanced imaging based applications, vascularization of structures in tissue microenvironments, introduction of circulating immune cells in vasculature models, and assessment of angiogenesis.