Join Us in California!
for the International Vascular Biology Meeting – October 13-17, 2022

City of Oakland Has a Lot to Offer!
Oakland – one of the three core cities of the San Francisco Bay Area.
Learn More
22nd International Vascular Biology Meeting
IVBM 2022 will feature an exciting scientific program with renowned speakers in the field, and will provide various opportunities for participants to build collaborative networks. The meeting will be composed of plenary and concurrent sessions reflecting diverse research topics in vascular biology from basic to translational level.  Download and share our online brochure.
The meeting is an in-person only meeting at the Oakland Marriott City Center.
Join us October 13-17, 2022

The members of the 22nd IVBM Organizing Committee represent several countries - China, Japan, Sweden, Italy, Uruguay, Poland, Spain, Brazil, the United Kingdom and of course, the United States.   View our Welcome Video to meet each one.
Learn More
The IVBM 2022 is being organized and sponsored by the North American Vascular Biology Organization.  In 2022, this meeting replaces NAVBO's annual meeting, Vascular Biology.  Visit NAVBO's web site at https://navbo.org
---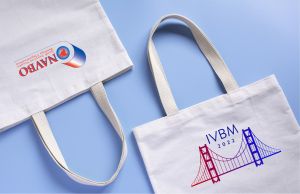 Look inside our Virtual Conference Bag
Exhibitors, sponsors and NAVBO Corporate Members are providing you with white papers, videos and other literature about their products and services.  Be sure to check it out!
The 22nd International Vascular Biology Meeting is supported by the following:
Funding for this conference was made possible (in part) by 1R13HL162413 from the National Heart Lung and Blood Institute (NHLBI). The views expressed in written conference materials or publications and by speakers and moderators do not necessarily reflect the official policies of the Department of Health and Human Services; nor does mention by trade names, commercial practices, or organizations imply endorsement by the U.S. Government.
---
Funding for this conference was made possible (in part) by the California Institute for Regenerative Medicine (CIRM).
At CIRM, we never forget that we were created by the people of California to accelerate stem cell treatments to patients with unmet medical needs, and act with a sense of urgency to succeed in that mission.  To meet this challenge, our team of highly trained and experienced professionals actively partners with both academia and industry in a hands-on, entrepreneurial environment to fast track the development of today's most promising stem cell technologies.  With $5.5 billion in funding and more than 150 active stem cell programs in our portfolio, CIRM is one of the world's largest institutions dedicated to helping people by bringing the future of cellular medicine closer to reality.
For more information go to www.cirm.ca.gov