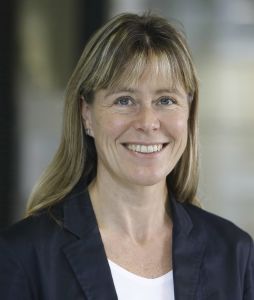 Stefanie Dimmeler, Ph.D.
Professor, Director
Dept of Molecular Cardiology
University of Frankfurt
Prof. Dr. Stefanie Dimmeler Stefanie Dimmeler is born on 18.07.1967 in Ravensburg, Germany. Dr. Dimmeler received her under-graduate, graduate, and Ph.D. degree from the University of Konstanz in Konstanz (Germany) and then completed a fellowship in Experimental Surgery at the University of Cologne and in Molecular Cardiology at the University of Frankfurt (Germany). She is Professor of Experimental Medicine (since 2001) and Director of the In¬stitute of Cardiovascular Regeneration, Center for Molecular Medicine at the University of Frankfurt since 2008. In the last years, she has been invited as a speaker in more than 300 national and international meetings and seminars and has presented various keynote lectures. She also received several awards. In 2015 she presented the Thomas W. Smith Memorial Lecture at the Scientific Sessions of the AHA and in 2016 the Michael Oliver Memorial Lecture at the BAS Autumn Meeting as well as the Paul Dudley White Lecture at the Scientific Sessions of the AHA. She also was among the Thomson Reuters Highly Cited Researcher 2014 – 2016, 2018 and 2020, 2021. She was chief editor of "EMBO Molecular Medicine" and associated editor of the "European Heart Journal". She is associated editor of "Circulation Research". Since 2017 she is Member of the German Academy for Science Leopoldina and in 2018 she received the Selby Travelling Fellowship of the Australian Academy of Science. From 2020 on she is Member on the BCVS Specialty Conference Program Committee of the Council on Basic Cardiovascular Sciences. As well she is part of the Scientific Advisory Board of the Victorian Heart Institute and the Schwiete Foundation since 2020 and from 2020-2022 ESC Board Member and Committee Chair. She is also spokesperson of the "Excellence Cluster Cardio-Pulmonary System" (ECCPS), a translational research centre in the field of vascular and parenchymal heart and lung diseases and also spokesperson of the "Cardiopulmonary Institute" (CPI) which is funded by the Excellence Strategy Program of the German Research Foundation. From 2021 on she is also spokesperson of the German Center for Cardiovascular Research (DZHK). She also received two Advanced Investigator Grants by the European Research Community (ERC). In 2020 she was awarded with the Gold Medal of the European Society of Cardiology. Her group elucidates the basic mechanisms underlying cardiovascular disease and vessel growth with the aim to develop new cellular and pharmacological therapies for improving the treatment of cardiovascular disease. Ongoing research focuses on epigenetic mechanisms that control cardiovascular repair, specifically non-coding RNAs.